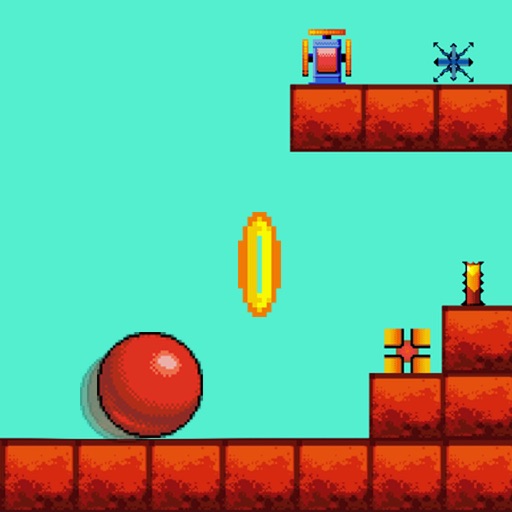 Bounce Classic Legend
Nguyen Hue
Puzzle,Arcade
Price: Free
Bounce Classic is a fan-made remake of the Bounce game. Remember playing Bounce on your old phone? It is now available on your devices and it is free!
Enjoy 11 levels, collect all rings and beware of dangerous thorns. Stay in touch with your friends and beat their scores. Get ready to bounce with the super rubber ball and collect numerous gold ring in this new fun free game!

Feature:
- Amazing sound and effects.
- Original levels most popular.
- Play every where and every time
- Easy control.

How to play:
- Control red ball bouncing and fly through thorns and impediment. You can make bouncing balls float on the water surface and fly higher. Remember collect all rings to unlock next levels. Try to pass 11 levels to become the winner and stay in touch with your friends and beat their scores.
- Bounce Ball classic - Bounce classic game which for years was driving you crazy and draining the battery of your old cellphone. Bounce Ball classic version still retains the same design as bounce original. Intuitive bouncing balls effect with beautiful interface will bring you enjoyable experiences.

Download Bounce Ball classic now and enjoy !