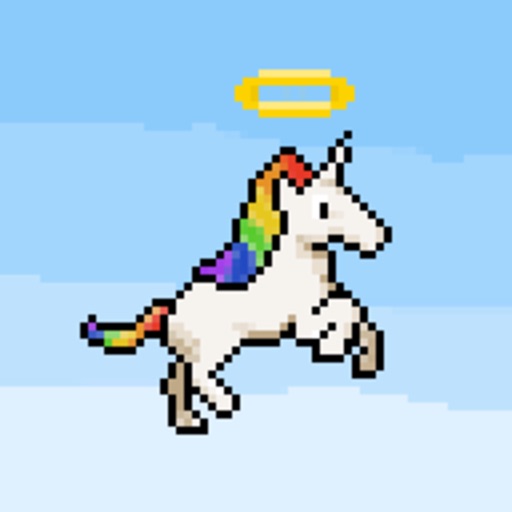 Unicorn Jump.
Viker
Family,Entertainment
Price: Free
The Top 10 iMessage game, Unicorn Jump is now available on iPhone and iPad.

You're a unicorn and you need to jump through the gaps in the pipes by tapping the screen at just the right moment...

Score a point for every pipe you leap through, but hit a pipe and it's game over.

Check out the iMessage version to play against your friends and find out who's the best unicorn in the universe in this addictive, quick-play, game testing your focus and control.

Keep calm and be a unicorn!